Tom Scardino – Founder & Owner of Scardino Doors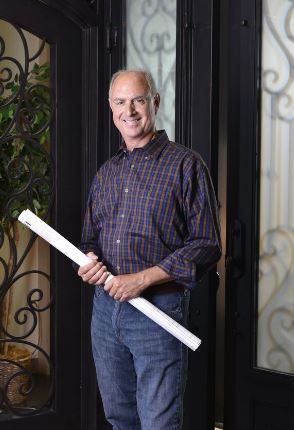 Tom Scardino established Scardino Doors in 2005 to bring integrity, competitive prices, and professionalism to the regional custom steel door and window business.
Tom grew up in Savannah and attended Duke University for two years then, pursuing an interest in management, completed studies at NYU in New York. After a brief "career" in music, he completed an Executive MBA at Emory University in 1990.
After twenty years as a media executive at USA Today, LA Times, Haas Publishing, and Homes & Land Publishing Co., Tom started New World Media, Inc. – a marketing and management consulting practice which led to the door & window business. In 2005, he helped start up a national door installation business serving 300 Home Depot stores nationally, followed by Scardino Doors soon after.
Tom is active in or served numerous community and non-profit organizations:
Member, Society of International Business Fellows (SIBF)
Facilitator: Middle East Leadership Academy, Sharm el Sheik, Egypt, 2011
Board Member, Coastal Heritage Society
Founding Board Member, Georgia Family Council's NAFN (North Atlanta Family Network)
Founding Board Member, OPIDS (Office to Promote Independence of Disabled Students) at Univ. of Ga.
Tom takes the greatest pride in satisfied customers and employee advancement. He lives in Atlanta with his wife Holly and four sons.
Steve Heifner – Consultant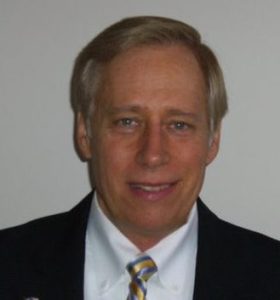 Steve began his career with a bachelor's degree at Florida State University and a master's degree at Northwestern. He is a veteran of the building materials industry, holding executive positions at USG Co., CertainTeed, Oldcastle Inc., The Home Depot, and many others.
He has led these firms in management, marketing, and sales positions to improve market share, profitability, and product penetration.
Outside of the office, Steve is an elder, teacher, and mentor at an Atlanta megachurch. He is a family man and a former athlete who supports and serves local businesses and sports communities.
Kevin Arnold – Director of Dealer Sales
EDUCATION:  Kennesaw State University (Kennesaw, GA)
Kevin Arnold, Director of Dealer Sales. A 25-year veteran of the custom door and window business, Kevin has a lifelong love for fine craftsmanship. He helped his grandfather build wood windows at age six, and spent time in Italy training with the world-renowned factory of Albertini Windows. Most recently, Kevin helped launch and grow the Russell Millwork line of doors and windows. He also restores antique cars as a hobby.
Quinn McBee – Office Manager
Quinn holds a bachelor's degree in Retail Merchandising & Fashion Production Development from Ohio University and a master's in Luxury and Fashion Management from Savannah College of Art and Design.
She worked with music, marketing, and advertising companies before joining Scardino Doors. In addition to her interests in art and music, she enjoys ice skating in her free time.
Holly Scardino – Director of Sales Residential
Holly Scardino provides our Residential Customers with 20 years' national business development and partnership experience with firms such as Maritz and TransUnion.
Her first sales role was with American Express in New York City where she achieved above-quota awards. Later, she entered journalism with NBC-TV news in Savannah GA. Holly earned her BA in Mass Communications from FSU.